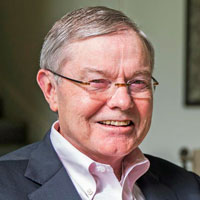 Hal Brierley
Chairman and Chief Executive Officer, The Brierley Group LLC
Endowed Professor, Brierley Institute for Customer Engagement at SMU Cox School of Business

Hal began his career in direct marketing more than 40 years ago and remains one of the most innovative and respected strategic thinkers in the field. GraduatingHarvard Business School in 1968, he co-founded and served as President and Chief Executive Officer of Epsilon Data Management, one of the nation's leading database marketing companies. In 1980, Hal was retained as the only outside consultant to work on the design of American Airlines AAdvantage®, the world's first frequent-flyer program. In 1982, he became Vice President of Sales and Advertising for Pan American World Airways, where he launched WorldPass®, Pan Am's frequent-traveler program. In 1983, he was named Senior Vice President of Marketing for Continental Airlines.
Hal resumed his entrepreneurial career with the launch of Brierley+Partners in 1985, supporting loyalty program design efforts for over 200 of the world's leading consumer brands. In 1999, he founded e-Rewards as Chairman and CEO and directed its sales growth to over $105 million in 2009, managing multiple rounds of financing and its acquisition of Research Now. In 2002, Hal created The Brierley Group as a consulting and venture development firm and has continued to expand its role to include the creation of innovative, digital customer programs.
In recognition of his significant contributions and leadership in the industry, Hal was inducted into The Direct Marketing Association Hall of Fame in 2012.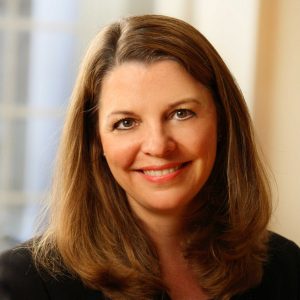 Marci Armstrong
Brierley Endowed Professor
Director, Brierley Institute for Customer Engagement at SMU Cox School of Business
PhD, Management Science, University of Texas at Dallas
A six-time teaching award honoree, Armstrong teaches SMU Cox MBA, PMBA, and MS students. She is also an experienced consultant and executive education instructor whose recent work leads companies to understand how to drive customer loyalty and how to create memorable customer experiences.
Recently, Armstrong has been re-elected to the Executive MBA Council Board where she previously served as Chair, Treasurer, and Past Chair. In addition, she served five years on the Graduate Management Admission Council® (GMAC®) Board of Directors, holding the offices of Chair and Past Chair.
From 1998 – 2017, Armstrong was the associate dean of Graduate Programs at the Southern Methodist University (SMU) Cox School of Business. Prior to joining SMU, Armstrong was a faculty member and associate dean at the Olin Business School, Washington University in St. Louis. She earned her PhD in Management Science (focused on solving marketing problems with quantitative methods) from the University of Texas at Dallas where she studied under renowned professor Frank Bass.